About Trigger Point Injections
Trigger point injections reduce the pain and restore function in affected muscles by treating a trigger point. They are most commonly used to soothe muscle tension and pain in the neck, back and arms, but can also address chronic pain conditions, tension headaches, fibromyalgia, or myofascial pain.
Usually, trigger point injections consist of a local anesthetic injected in the tender points, sometimes in combination with a steroid or with other drugs such as diclofenac or botulinum toxin type A.
Depending on how much the muscle is affected, the injection may need to be repeated several times until it no longer hurts nor feels twitching or tight.
What Are Trigger Points?
Trigger points are pressure points that have developed within the muscle. When muscles become too tight, they create a painful area within the tissue or the spine. When most people talk about having a knot in their neck or back, this is what they are referring to.
These trigger points, or knots, can result in pain directly in the area, referred pain, muscle weakness, restricted movement, and loss of spine flexibility.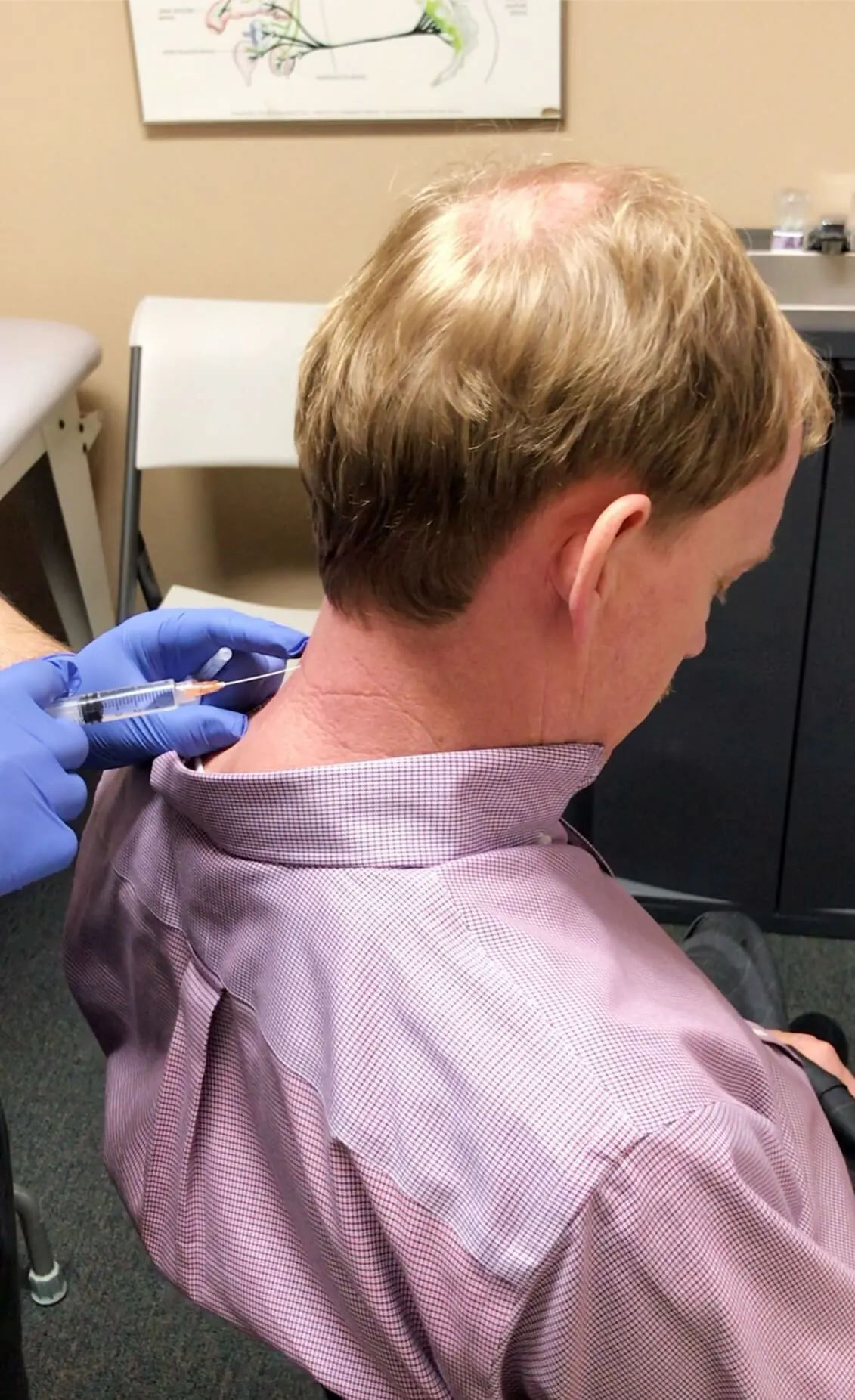 Trigger Point Injections In Torrance, CA
Our medical team at Integrated Physical Medicine in Torrance, CA, specializes in treating trigger points through trigger point injection therapy. Depending on your condition and preferences, you may choose to have traditional pain medications or natural SARAPIN administered.
These injections are always performed by a medical doctor or nurse practitioner, with treatment only taking a few minutes.
If you or someone you know suffers from trigger points or painful knots, please do not hesitate to give us a call to see if you would be a candidate for trigger point injection therapy.
A Personalized Approach To Pain Management
Joint injections may be indicated for conditions such as pain, arthritis, swollen joints, and other joint problems. At Integrated Physical Medicine, depending on the particularities of each case, we combine joint injections with other treatments such as physical rehabilitation and acupuncture, possibly in the same visit. This way, you will benefit from both quicker results and pain relief.
The advantage of having a full physical medicine team under one roof is that you get the comprehensive care you need and deserve.
Are Trigger Point Injections Right For You?
We look forward to meeting you in our center to see whether trigger point or joint injections are the best approaches to relieve your pain and recover your muscle's function.
For a FREE Consultation, call (310) 540-9796 today!