Natural Sarapin vs. Cortisone Injections
Are you struggling with neck and back pain, and are looking for an all-natural therapy that is both safe and effective? Then consider giving Sarapin injections a try.
Anti-inflammatory drugs are widely used for most types of acute and chronic pain. But high doses of NSAIDs (non-steroidal anti-inflammatory drugs) such as naproxen or ibuprofen have been linked to gastrointestinal bleeding, ulcers, and an increased risk of strokes, heart attacks, and heart-related deaths.
Derived from the pitcher plant (Sarracenia purpurea), Sarapin is an all-natural and safe alternative to corticosteroids and NSAIDs. Given by injection, Sarapin is a non-toxic, natural substance that doesn't accumulate in the body and isn't processed by the liver.
Treatment with Sarapin doesn't damage or weaken cartilage, tendons, or bones like cortisone or other steroid treatments may. It works as an anti-inflammatory that breaks down scar tissue, rehydrates muscle tissue, and initiates the body's own healing processes.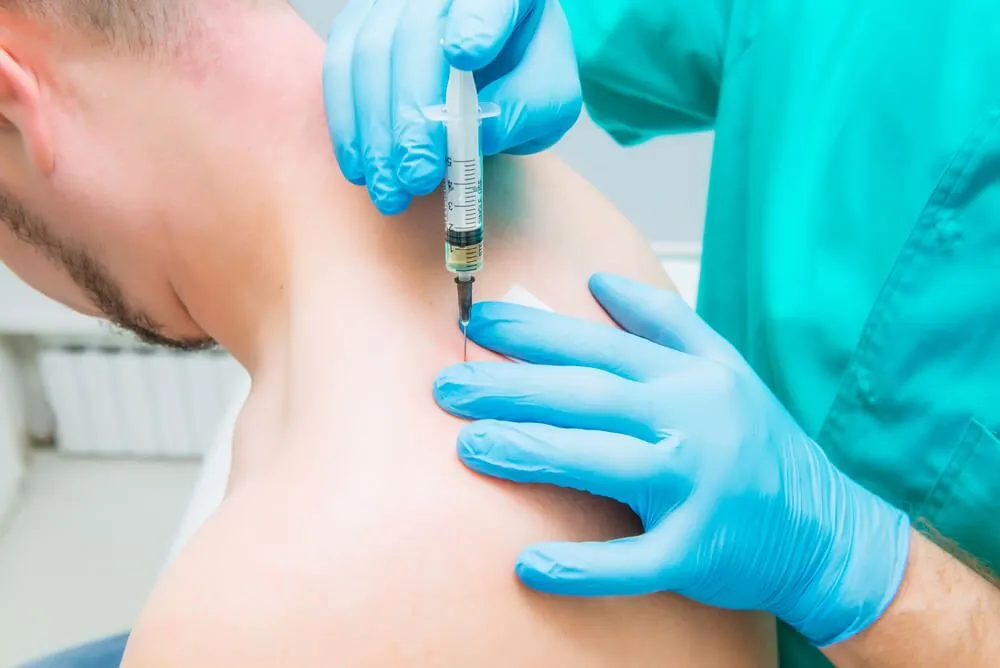 What Are Sarapin Injections
Sarapin injections have been used for over fifty years to treat pain. Since this is a safe and natural medication, it can be administered over longer periods without the risks that steroids pose. Patients can return to normal activity and function without worrying about any long-term side effects.
Sarapin injections treat acute and chronic muscular, neuralgic and joint pain conditions. This natural approach doesn't only provide safer pain management but also works in the long term.
What Conditions Can Sarapin Natural Injections Treat
Sarapin injections are a great way to address orthopedic conditions associated with excessive or chronic inflammation. At Integrated Physical Medicine, we offer this natural treatment to patients suffering from:
Neck pain
Hip pain
Sciatica
Mid back pain
Low back pain
Tendinitis
Knee pain
Shoulder Pain
Sarapin injections are administered twice a week for four weeks. They may also be combined with physical therapy, chiropractic, or myofascial deep tissue therapy to aid treatment.
As this treatment allows your body to recover faster, you can get back to the active lifestyle you love rather than waiting for the inflammation to subside on its own!
What To Expect From Your Injections
Our healthcare providers will inject Sarapin in one or several different spots, depending on your treatment's goals. After each session is completed, you will continue to lie down for a few minutes while it takes effect.
Sarapin natural injections are not painful and are well tolerated by most patients, but you may feel a temporary sensation of heaviness or heat near the injection site.
The treatment starts working within a few minutes, and many patients experience pain relief for weeks after the injection. There is no limit on the number of Sarapin injections you can have in any given length of time.
Schedule an Appointment
We look forward to meeting you in our center located in Torrance, CA. Our services also include physical rehabilitation, regenerative medicine, and spinal decompression, amongst many others. Let's find out how we can help relieve your pain and assist you in living the life you want.
For a FREE Consultation, call (310) 540-9796 today!