Helping your employees manage stress, increase productivity and build mental resilience through onsite wellness programs and services in Torrance, CA.

As stress levels increase and work demands on staff grow, corporate wellness has become a must. As we believe that "happy employees lead to happy customers, which leads to more profits," we offer corporate wellness services designed to keep employees happy and healthy.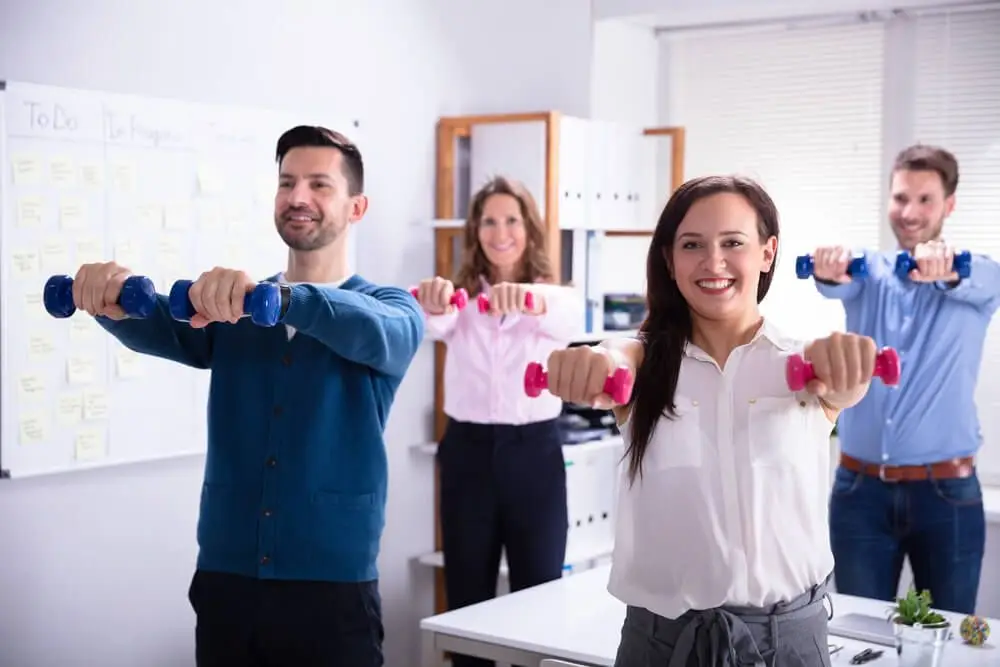 What We Do
As more and more people are becoming health-conscious, the benefits of corporate wellness programs conducted in the comfort of your workplace are worth considering. These onsite wellness programs are free of cost.
We partner with businesses, organizations, and groups throughout Torrance, CA, to help your employees, members, or participants improve retention rates, decrease absenteeism, and lead a healthier lifestyle. We do this through therapeutic activities, wellness workshops, and informative talks.
If you believe healthier, happier employees can drive positive change in your company, we are here to help you make a difference.
Partner with us at NO COST. Reap the rewards of creating a safe, beneficial, and more productive work environment.
Our Mission
At Integrated Physical Medicine, we truly care about helping others and place a great effort on giving back to our community. This works along with our mission and strengthens our path of guiding each patient to optimal wellbeing.
Key Benefits Our Corporate Wellness Program
Employee Benefits

Employer Benefits

◊ Decreases stress

◊ Boosts the immune system

◊ Improves circulation

◊ Less muscle pain

◊ Headache relief

◊ Improves thinking

◊ Lowers blood pressure

◊ Increases productivity

◊ Improves retention rates

◊ Decreases absenteeism and sick time

◊ Lessens stress

◊ Prevents ergonomic injuries

◊ Lowers stress levels

◊ Improves company's culture

◊ Engages employees
Work With Us
By implementing onsite corporate wellness within your organization in Torrance, CA, you'll be able to improve your employees' health and lower their illness prevalence rates.
From health screenings to onsite chair massage, our team is trained and ready to deliver a full range of services. We will do our best to meet your company's wellness needs and transform your wellness initiatives into ongoing success.
Our Innovative Wellness Program Includes:
◊ Health Risk Assessments
◊ Screenings
◊ Health Fairs
◊ Wellness Workshops
◊ Onsite Chair Massage
◊ Onsite Fitness Classes
Get In Touch
We are dedicated to providing quality health care to Torrance, Redondo Beach, Palos Verdes, and surrounding Los Angeles South Bay Communities.
Contact us today to discuss your onsite wellness needs in detail.