CHIROPRACTIC SERVICES IN TORRANCE, CA FOR PAIN RELIEF
$37 Initial Exam, X-rays if needed, and one rapid release therapy treatment.
Complete your health team with an expert chiropractor in Torrance.
At Integrated Physical Medicine (IPM), we combine expert chiropractic adjustments with the benefits of massage to decrease pain and increase the normal function of the body.
Meet Dr. Louis Woelfel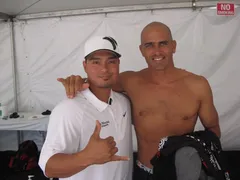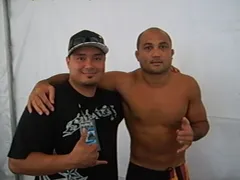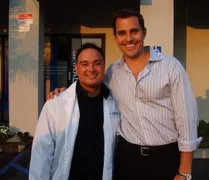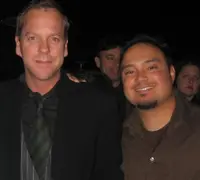 Dr. Louis Woelfel has been taking care of patients in the South Bay for over 10 years. He started his practice in Redondo Beach after his father passed away to keep a promise that he would take care of his mother.
After graduating with the highest honors and completing his advanced training and post-graduate studies, Dr. Woelfel specialized in chiropractic techniques, massage, and physical rehabilitation.
Since then, he's been offering chiropractic care services to both families and pro athletes, also dedicating much of his time to giving back to the community. He has appeared on local news channels and gives educational lectures on natural and alternative health solutions.
Once you get your first appointment, Dr. Woelfel will let you know if he believes chiropractic care can help with your issue. Otherwise, you will be referred to the appropriate place.
How Can Chiropractic Help?
Chiropractic is a complementary and alternative health care profession. This approach to healing entails the diagnosis, treatment, and prevention of disorders of the neuromusculoskeletal system, and their effects on general health and overall wellness.
Chiropractors emphasize adjustments with a particular focus on joint dysfunction and subluxations. Currently, chiropractors practice in over 100 countries in all regions of the world.
Why Visit Us
The nervous system is in control of all other body functions. Influencing and restoring normal nerve function allows the body to respond quickly to other medical treatments that may have been prescribed by your medical team.
At Integrated Physical Medicine, we offer safe and effective chiropractic services. The treatments are quick, easy, and gentle.
Massage Therapy
Massage therapy is the perfect complement to chiropractic. By relieving tight muscles and getting normal blood flow into the muscles, we allow the healing process to occur faster.
If you would like more information about how both chiropractic and massage can improve your life, CALL US TODAY! Mention this web page and receive a FREE consultation.
If we can help you, you will receive an initial chiropractic exam, including x-rays if needed, and one rapid release therapy session for only $37 ($250 Value).